Blu-Ray Review: "The Mule"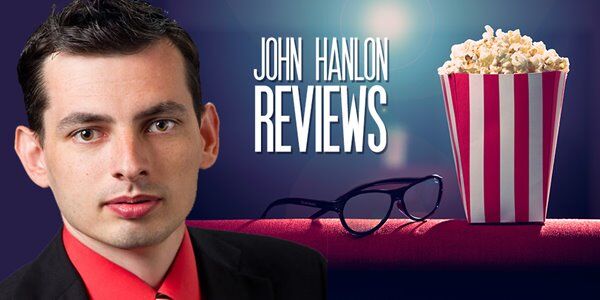 By John Hanlon
Clint Eastwood's recent film The Mule is as low-key as its title character. The drama, which arrives on Blu-Ray and DVD today, tells a character-driven story about an older man who becomes a drug mule. With Eastwood also serving as the star, the story methodically unfolds with few embellishes along the way.
Eastwood's character is Earl Stone, a horticulturist stuck in his own time. The one-time successful businessman didn't keep up with his changing consumers ("Damn internet. It ruins everything," he says) and lost his home because of it. His family — who he neglected during his heyday — doesn't even have time for him, except for his forgiving granddaughter, Ginny (Taissa Farmiga).
When everything feels lost though, he's approached about serving as a drug mule for a cartel What starts as a one-time job becomes something more appealing to the elderly man when he starts making more and more money.
Inspired by a true New York Times story by Nick Schenk, Eastwood focuses on the story itself here, never adding too much flair or vibrancy to the story. He seemingly recognizes that the script by Sam Dolnick is sturdy enough to stand on its own. The story's set-up is simple enough and there aren't many surprises along the way.
While much of the film's focus is on Earl, a separate storyline features the determined Colin Bates (Bradley Cooper) joining the DEA's office. Bates wants to bust drug runners and he quickly learns that there's a new drug mule moving a lot of cargo across the country. Earl and Colin are on opposite sides of the law and the story slowly introduces them both, setting up an inevitable conflict between the duo.
Because Earl's journey features a lot of driving, Eastwood relies on music and wide shots to keep the film's steady rhythm. In many of his drug runs, for instance, the camera captures Earl driving along a desolate highway singing radio tunes to himself as he takes another trek. Scenes like this are predictable but effectively show the time passing.
The film is bookended with a focus on Earl's family, who felt his absence for so many years. Dianne Wiest co-stars as his wife, Mary, and the scenes featuring Eastwood and Wiest are some of the movie's most compelling ones. Short scenes between the two hint at the couple's complicated back story and all that transpired during their decade-long marriage. Alison Eastwood, Clint's own daughter, also appears in a few choice scenes as Earl's hardened daughter.
The Mule might not stand out as one of Eastwood's best but it's a solid effort by the Oscar-winning director. The film takes its time telling the story and could've used tighter editing. However, the focus on characters here — from Earl to supporting characters like Mary and Colin — really gives the story a strong backbone. The newspaper article about the real drug mule might've seemed unbelievable to many readers but Eastwood takes that unique story and grounds it here, capturing the core elements of the story in this latest effort.
The Mule Blu-Ray includes a Making of the Mule special feature and Toby Keith's Don't Let the Old Man In music video.
Click here to purchase the film today.
John Hanlon is our film and television critic. You can like his work on Facebook here and follow him on Twitter @johnhanlon. He maintains his own site at JohnHanlonReviews.com